Description
Get to know our Metaverse Wedding Location
Our wedding chapel is located in Decentraland. With minimalistic & modern design the chapel is open to all denominations and orientations. Minimum rental period is one hour.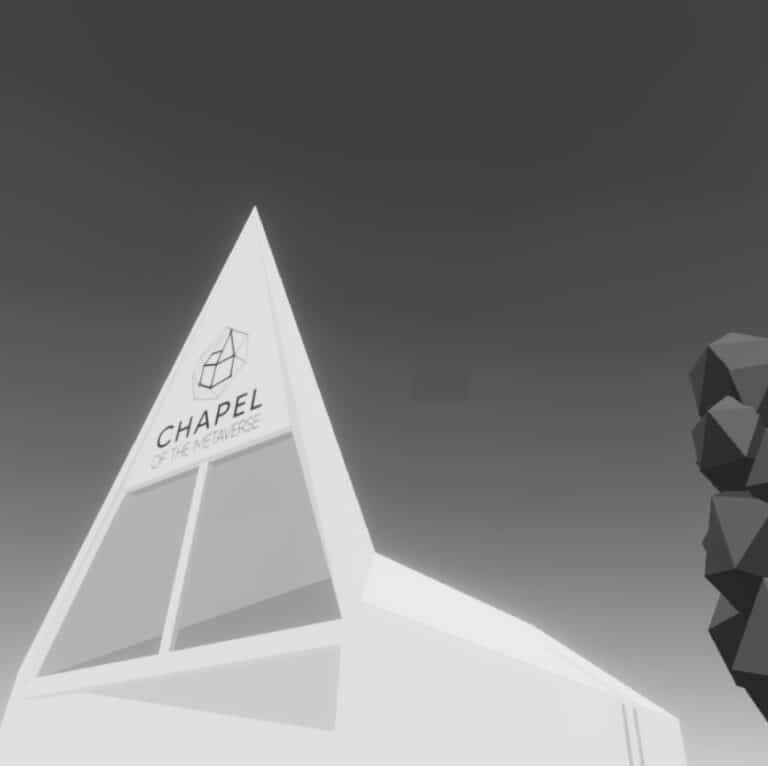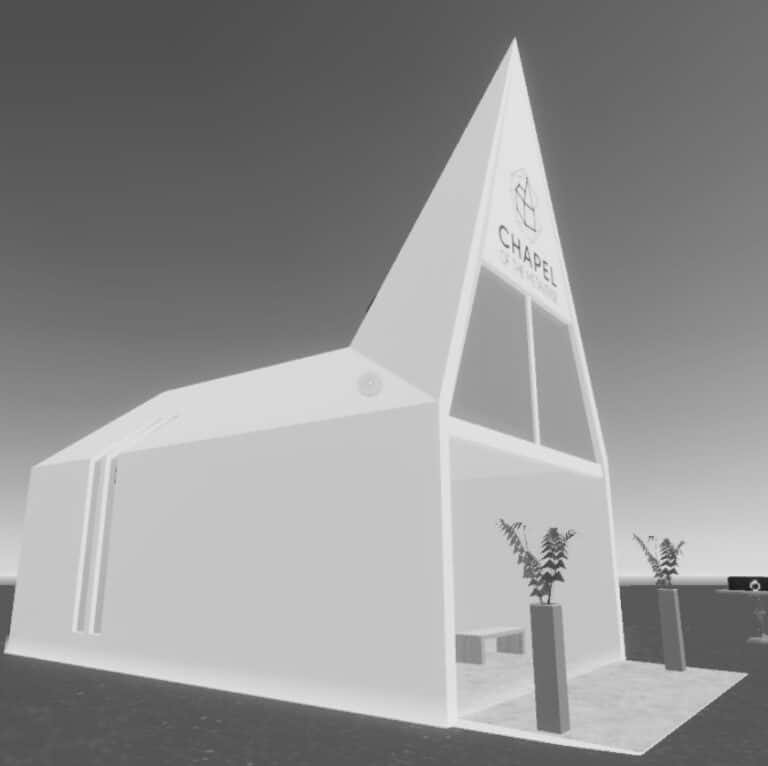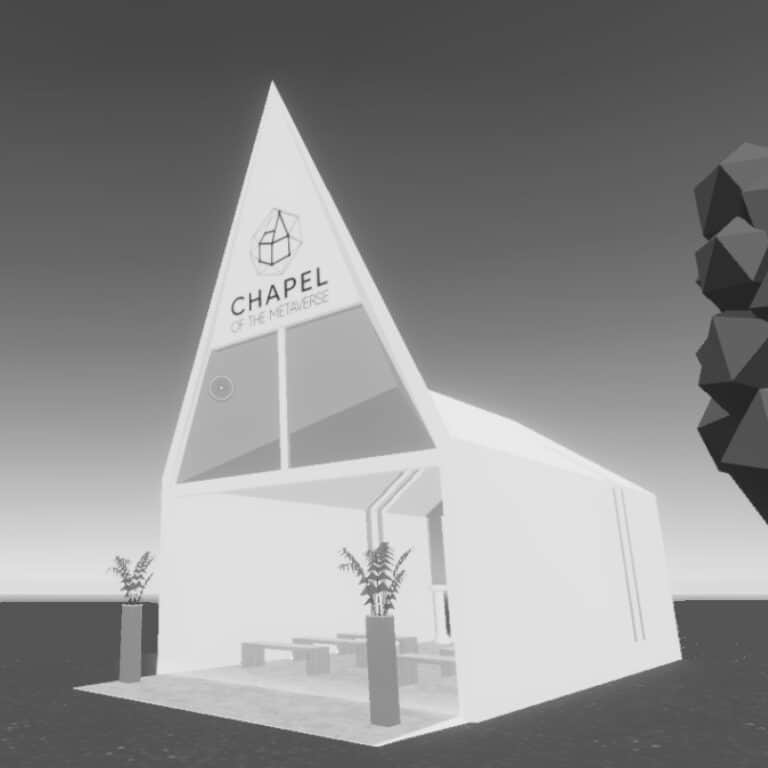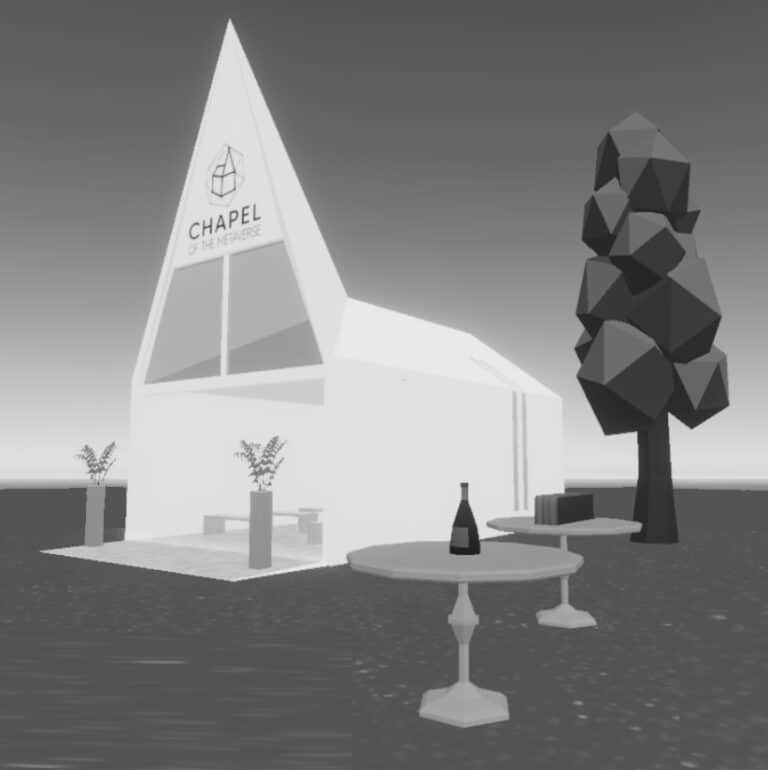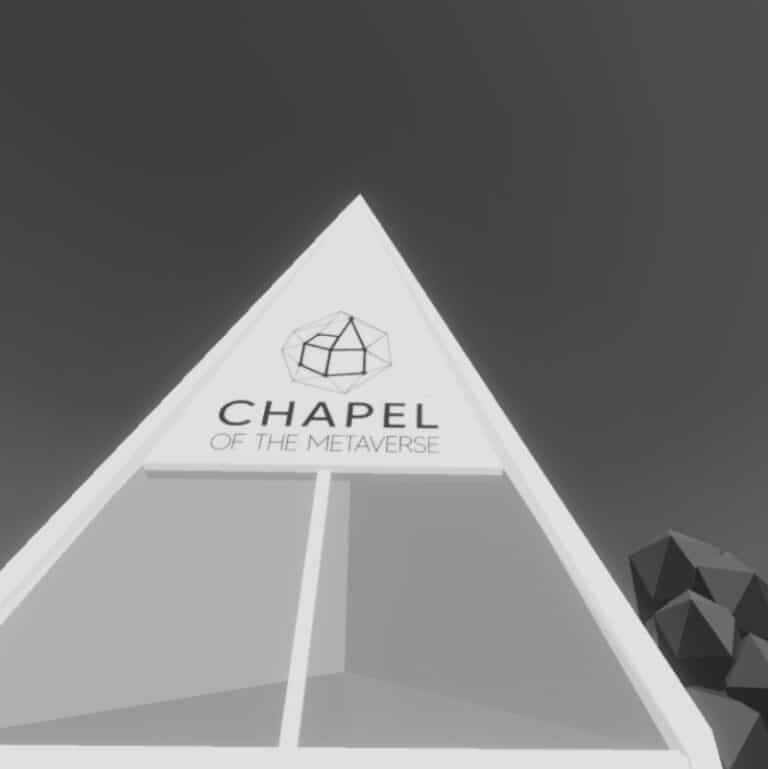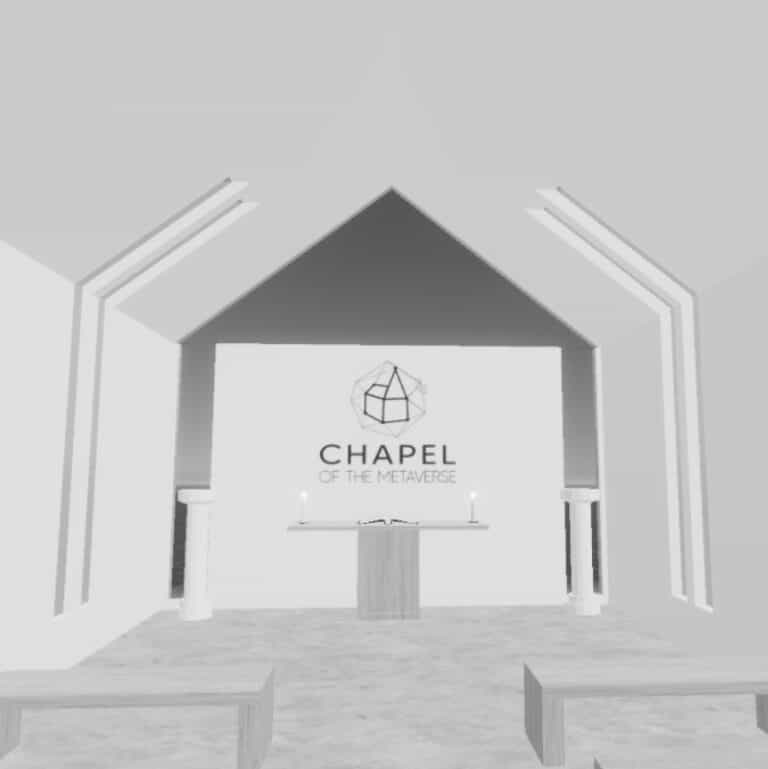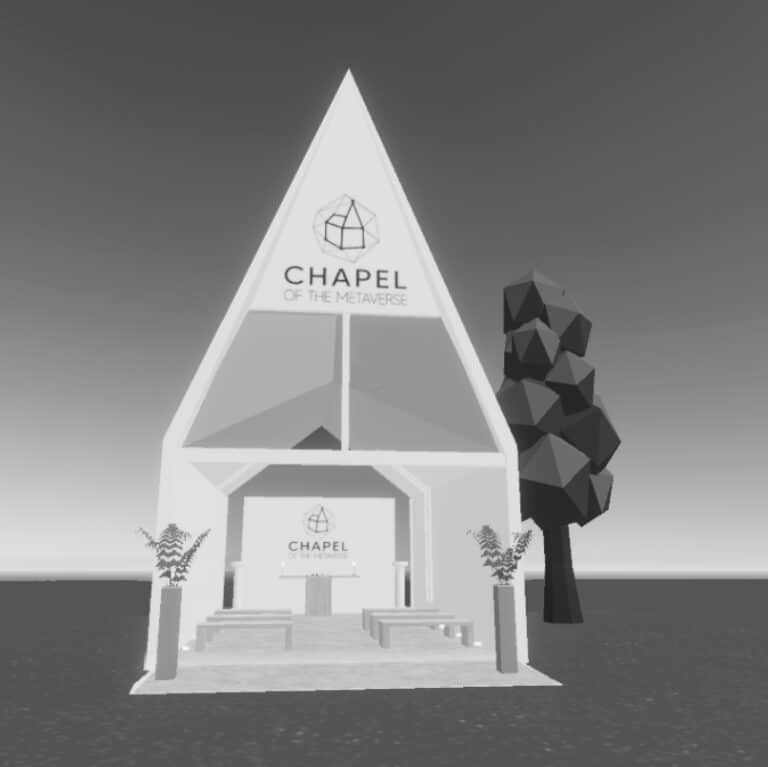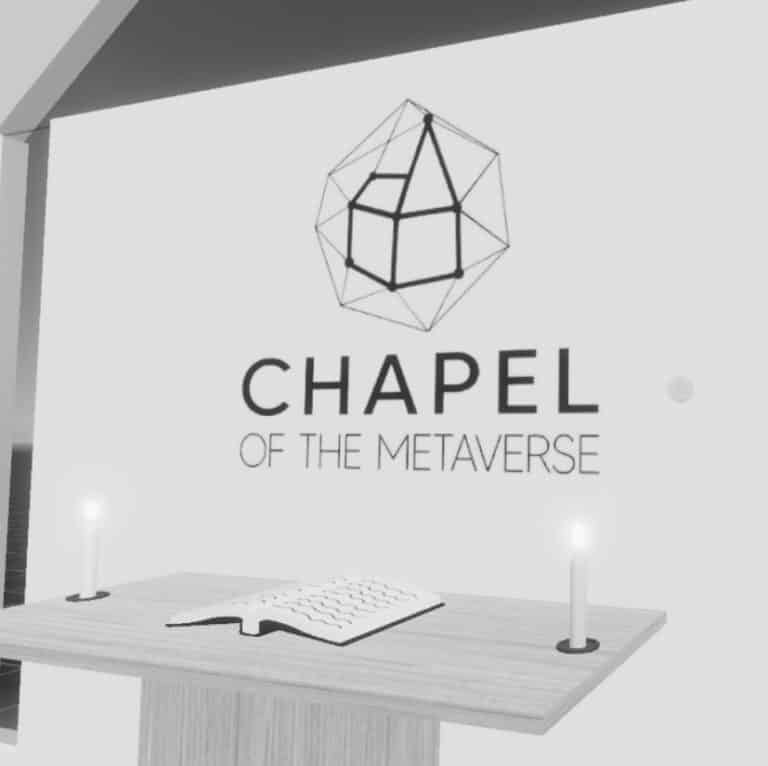 Are you planning a wedding and would like to get married in the Metaverse? Then the Chapel of the Metaverse is the place for you! We run a  wedding chapel in Decentraland that you can rent.
So you can take your vows with your partner in our chapel. You can also invite family, friends and acquaintances to the ceremony, our wedding chapel can accommodate up to 30 people who want to attend the ceremony.
The wedding chapel is located in Decentraland in a tranquil area, away from the hustle and bustle. Elegant design, modern colors and architecture provide the ideal setting for a wedding at Metaverse. You can hear the birds chirping even though you are in the vastness of the Metaverse.
The chapel is not assignable to any secular religion, there are no religious symbols. The chapel serves as a place for people of all backgrounds, colors and orientations.
You can design your wedding ceremony as you wish, take advantage of the infinite possibilities of the Metaverse. Pledge your allegiance as a couple alone or bring a minister or other moral authority to witness your partnership.
After you have completed your Metaverse wedding in our chapel, you can request a Metaverse wedding certificate from us (certified to COTM standards) which will also be published as an NFT on a blockchain of your choice and which we will transfer to your wallet in duplicate.
Important points to have a successful Metaverse wedding ceremony in our wedding chapel: