Influencers, Media, Reseller welcome!
Are you a NFT influencer or affiliate? Join today! Make money as an influencer or NFT affiliate with COTM: Whether you are an Instagram, Facebook or TikTok -er,  run a website or informative blog, send newsletters, or run Google Ads.
We offer you great cooperation opportunities for promoting our NFT and Metaverse services!
Become an active part of our mission and profit from the international growth market of NFT & crypto.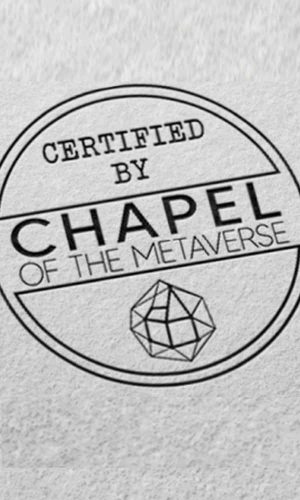 Use this Influencer & Affiliate Contact Form​
NFT Influencer: Affiliate Partner Program for NFT & Crypto
The NFT and Crypto business opens up great opportunities for affiliates. Influencers, bloggers, media have the opportunity to profit from the usual commission systems. We, the Chapel of the Metaverse, give influencers (Instagram, Fcebook, TikTok, Twitter etc.) the opportunity to grow together. We give you a voucher code with which you can create your personalized NFT for yourself. You can then use this newly created NFT to make your followers aware of our NFT service. Your followers will receive a generous discount through your personal affiliate link and you will also receive a commission.
Influencers and affiliates from the NFT sector appreciate our program because it is completely automated and you always have an overview of the current income via a dashboard.
The payout is done conveniently via a crypto payout. Check out our NFT services such as the Wedding Certificate NFT or the Metaverse Chapel Rental.